Dit keer een tof overzicht van allerlei spelletjes in het Paasthema. Knutselen is natuurlijk leuk maar leuke passende activiteiten is een leuke uitdaging voor de kinderen. Je ziet een soort foto achtige strip en hier en daar een toevoeging bij zodat je het zelf ook goed kan toepassen.
Bij een leuke activiteit passen natuurlijk mooie voorleesboeken. Ik heb hiervoor een onderaan het blog leuke boekentips staan! Veel plezier alvast met de activiteiten uit de gastouderopvang van Ineke van der Linde!
Paasmandje met gele rijst in ziplock zakje activiteit:
Motorische en oog hand coördinatie ontwikkeling wordt gestimuleerd
Zoek de kuikentjes met een een scoop in een stromandje :
Motorische ontwikkeling en oog hand coördinatie
Gekleurde eitjes oppakken in het stro met een pincet en in het juiste bakje doen:
Fijne motoriek, oog hand coördinatie, en kleuren herkennen /sorteren
Hoeveel worteltjes krijgt de paashaas?
Motoriek, tellen, en uitvoeren
Kip met kleuren eitjes doos:
Motoriek en kleuren herkennen en bij de goede kleur zoeken
Ei sorteerspel:
Kleuren herkennen, en motoriek vaardigheden
Vind hier de werkwijze van het paas familie spel!
Voorleesboek Dottie- kuiken zoeken in een bak met stro:
motoriek, zintuigen
Proefjes met eieren:
spelend leren, ontdekken

Ei stuiterproef doen? Klik hier op de tegel!

Nog meer proefjes? Klik op deze tegel!
Hieronder zie je een 6-tal kinderboeken tips die prima in het Paas thema passen.
Klik op het boek van je keuze en bestel het in de webshop!
Affiliate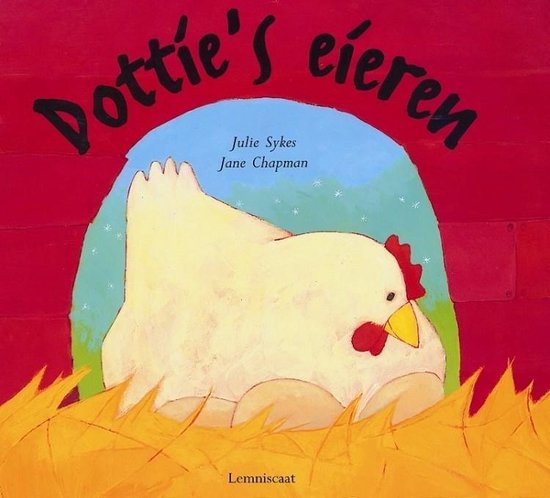 Dottie's eieren
Dottie de kip is blij en trots. Voor de eerste keer heeft ze eieren gelegd. Ze vindt dat alle dieren moeten komen kijken. Maar niemand heeft tijd... Dan komt er een grote verrassing!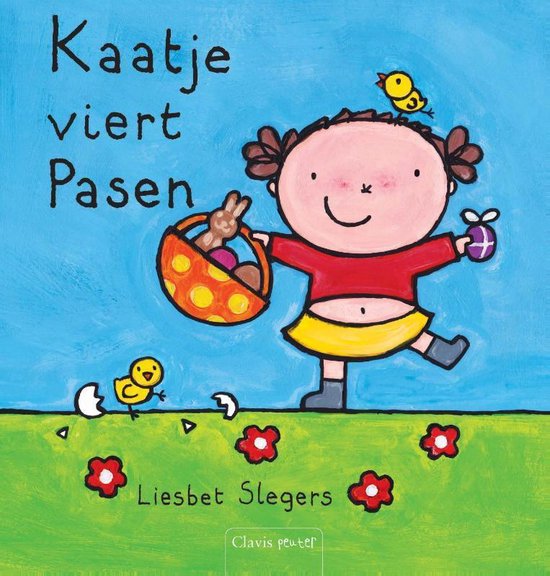 Kaatje viert Pasen
Hallo, ik ben Kaatje.
Over enkele dagen is het Pasen.
De juf vertelt dat de paashaas eitjes van chocolade brengt.
We maken er een mandje voor.
O, wat wordt Pasen weer leuk.
Eitjes zoeken en ontbijten bij oma en opa.
Een vrolijk verhaal over Pasen en de paashaas.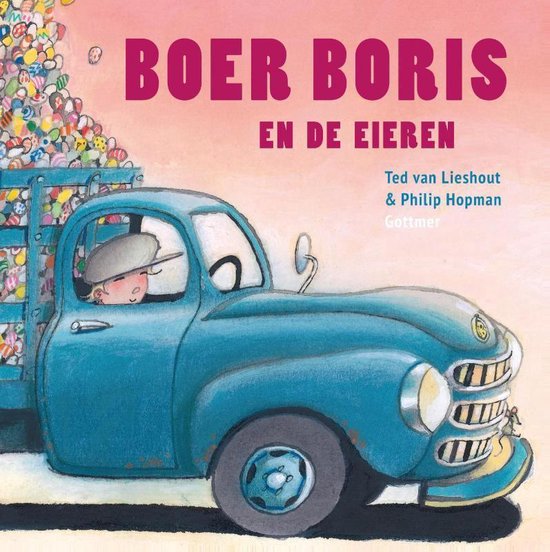 Boer Boris en de eieren
Boer Boris en de eieren' is een perfect prentenboek voor Pasen. De kippen hebben extra hun best gedaan om vrolijke, gekleurde eieren te leggen. Boris laadt ze op de trekker om ze te verstoppen door het héle land en de kippen gaan gezellig mee. Maar na een bijna-botsing met de paashaas zijn alle eitjes stuk. Van schrik leggen de kippen opnieuw een ei, maar niet zo mooi gekleurd helaas. Er moet gauw iets gebeuren - hoe komen ze aan kleuren?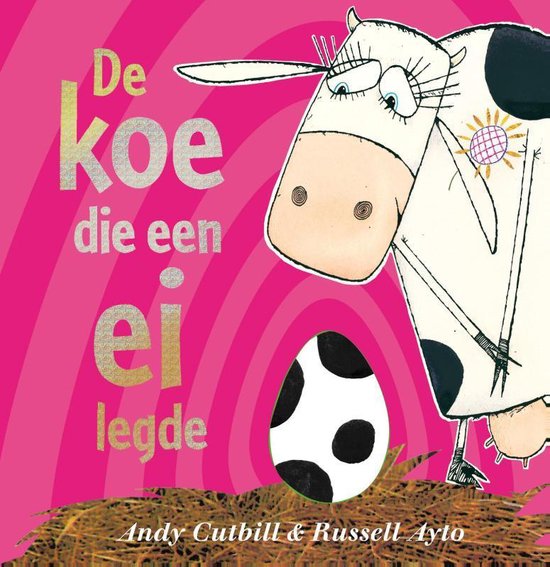 De koe die een ei legde
Nellie de koe heeft een ei gelegd! Niet te geloven: een koe die een ei legt. En Nellie is juist zo'n doodgewone koe. Ze kan niet eens fietsen of op haar handen lopen, zoals de andere koeien. Die vertrouwen het zaakje dan ook helemaal niet; daar zullen de kippen wel achter zitten! Iedereen wacht vol spanning tot het ei is uitgebroed. Wordt het een kip? Of toch een koe?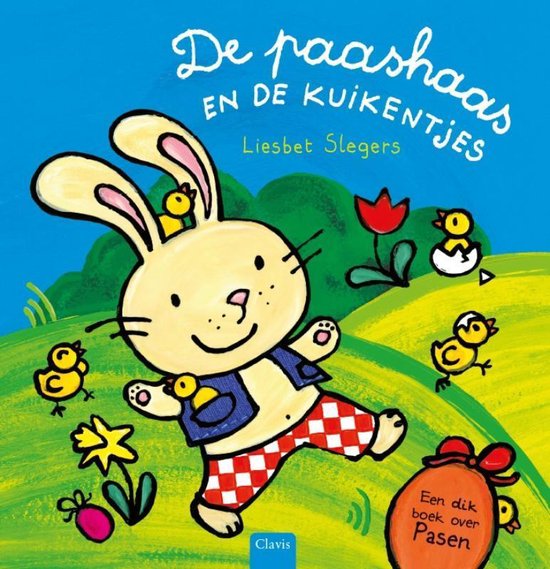 De paashaas en de kuikentjes. Een dik boek over Pasen
Een vrolijk en warm prentenboek over de paashaas en zijn avonturen. Voor eitjeszoekers en smulpaapjes vanaf 3 jaar. De paashaas woont in een huisje in het bos, dicht bij zijn vriendjes mevrouw Vos, Vogel en Eekhoorn. Het is bijna Pasen en tijd om alle paaseitjes te versieren. Maar eerst hebben zijn vrienden even zijn hulp nodig. Is er daarna ook iemand die de paashaas helpt?