Ijslollystokjes: wat kun je ermee?
Ijslollystokjes verzamel ik al jaren lang omdat het een prachtig knutsel  en recycle materiaal is. Een beetje fantasie erbij en je kan alle kanten op...
Van ijslollystokjes kun je cadeautjes en bedankjes knutselen, speelgoed of muurdecoratie, ook nuttige dingen zoals onderzetters en veel meer!

Fotolijstjes van ijslollystokjes
Schattig? Zeker. Leuk om te maken? Zeker. Leuk cadeautje? ZEKER!
Blanco of ingekleurd... voor een foto of voor een tekening ... versierd met glitters/wiebel_oogjes/stickers/pompons/tape/kleurpapier... 

Muurdecoratie van ijslollystokjes
IJslollystokjes schilderijtjes staan mooi op een muur en op een deur van (kinder)kamer.

Letters knutselen van ijslollystokjes
Gebruik verschillende maten/soorten van ijslollystokjes om letters of woorden ervan te maken. Je kunt het op een karton plakken, dan wordt het een soort schilderijtje of... je kunt het aan elkaar vast plakken zonder achtergrond. Een touwtje erbij en deze ijslollystokjes knutselcreatie kan opgehangen worden op een muur of bij een raam.
Op mijn foto erboven zie je gewoon woord mama van blanco ijslollystokjes. Vind je het niet mooi genoeg? Leef je uit en versier het maar zoals je wil! En natuurlijk van ijslollystokjes kun je nog veel andere letters/woorden maken. 
En/of je kunt handlettering op brede ijslollystokjes doen, neem eens een kijkje in de blog hieronder:

Speelgoed van ijslollystokjes
De stal die je hierboven ziet, heb ik voor mijn dochter gemaakt. Het heeft uren knutsel en speelplezier opgeleverd.
Duik maar in jouw fantasiewereld en speel met zelf geknutseld ijslollystokjes speelgoed!

Armbanden van ijslollystokjes
LET OP: de voorbereidingswerk moet door een volwassene gedaan worden. 
Plaats ijslollystokjes in een pan met kokend water. 
Laat het plus/minus 20 minuten koken, dan worden ze flexibel. Afhankelijk van de dikte van een ijslollystokje kan de kooktijd verschillen.
Plaats "zachte" en wat afgekoelde ijslollystokjes in een glas of een beker zodanig dat de ijslollystokje een cirkelvorm neemt. Laat het erin drogen. 
Als het droog is, dan haal je hem eruit en versier!

Foto's/tekeningen: yulentintje OYV.
De linken "Lees meer"  bevatten content van andere bloggers (bij het klikken beland je op hun pagina).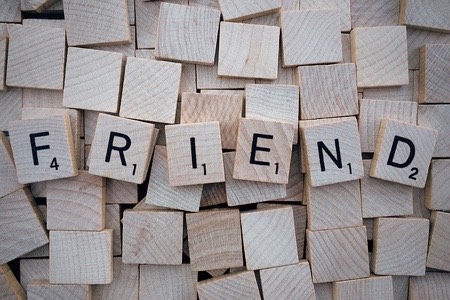 Beloon jezelf
Word gratis lid.